Masai Mara is an extra-ordinary wildlife destination in Kenya with Big Game and the best place to see the great wildebeest migration.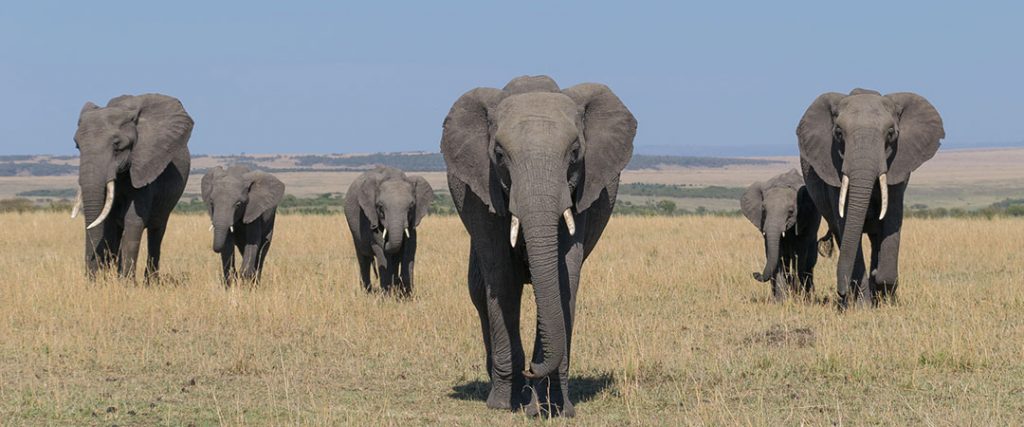 The Masai Mara national reserve (Maasai Mara) is one of Africa's best wildlife destinations, located in south-western Kenya. The world's top big game safari can be found in the Masai mara region in Kenya and Serengeti National Park in Tanzania with spectacular eco-systems. The game reserve stretches 1,510 sq. km (580 sq. miles) and raises 1,500-2,170 meters above sea level. Over 95 species of mammals plus 570 species of birds are recorded in this region.
Wildlife
The Masai Mara national reserve is dominated by mostly the wildebeest and their numbers are estimated in the millions. Each year around the month July, these animals migrate north from the Serengeti plains in search of fresh pasture, and return to the south around October. The Great Wildebeest Migration is one of the most impressive natural wildlife events worldwide which involves thousands of wildebeest, Thomson's gazelles, Topi, elands and zebras. Also all the members of the Big five animals i.e. African lion, leopard, African elephant, cape buffalo and rhinoceros are found here. Unfortunately the black Rhinos have reduced in numbers due to poaching from the early 1970s and early 1980s. The Hippopotamuses and crocodiles are found in large groups in the Mara and Talek rivers. Leopards, hyenas, cheetahs, jackals, and bat-eared foxes can also be found in the reserve.
Birds
The Masai national reserve has more than 470 bird species of which many are migrants with 60 species being raptors. Some of the common Birds found here include vultures, marabou storks, secretary birds, horn-bills, crowned cranes, ostriches, long-crested eagles, African pygmy-falcons and the lilac-breasted roller, which is the national bird of Kenya.
Best Time to Visit Masai Mara National Reserve
The Great Wildebeest migration in this region happens from July to October making it the best time to visit this reserve.  The months from December to February are also great times to travel here since its drier and good time to spot the Big Cats. However the Masai Mara is an all year round destination with most of the wildlife including the big five still in the Masai Mara Ecosystem. A 3 to 4 days safari is recommended if planning to experience the wilderness in the Mara region but If you are interested in wildlife photography, you can plan on a longer tour.
How to access Masai Mara
The Masai Mara national reserve is located about 270 km from the capital city Nairobi and it takes about 4-5 hours by road or 40-45 minutes by flight to get here. The road is great for the most part but the section from Narok town to Sekenani Gate is abit dusty. The other roads through Lemek and Aitong town are bumpy roads
Map of Masai Mara National Reserve