RWANDA, THE LAND OF A THOUSAND HILLS
Lace up those hiking boots and get ready to discover Rwanda's many hills, in a country filled with so much green. This is Rwanda – a beautiful country about the size of Maryland rich in culture, tradition, and the best tourist attractions.
Rwanda is a country that chose to move away from its past disappointments of genocide, to be among Africa's leading destinations. Its attractions include genocide memorial centers, museums, Lakes, rivers, mountains, national parks, rain-forests plus so much more.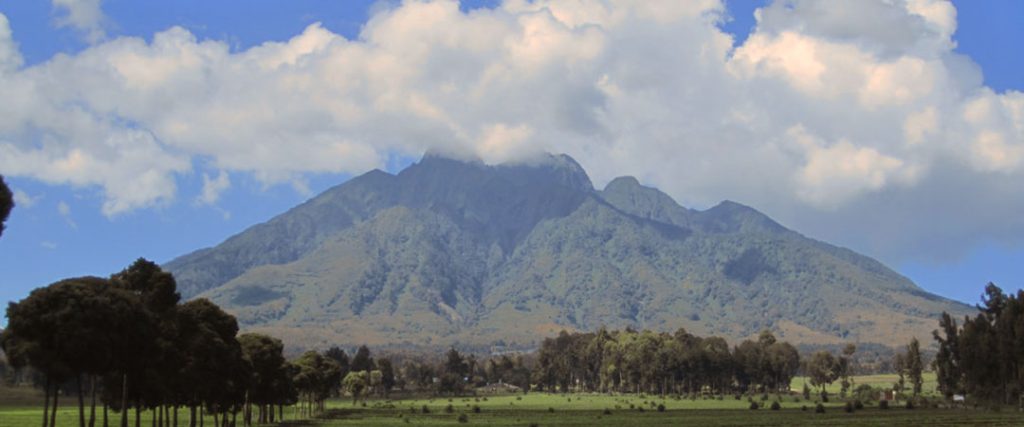 RWANDA TOURISM
Rwanda is known as one of the east and central African countries to conserve wildlife and this is seen by the three national parks that are found in Rwanda. Wildlife conservation do with protecting endangered species such as plants, animals and their habitats in there national settings. Among the goals of wildlife conservation are to ensure that nature will be available for future generations to enjoy and know the importance of wildlife and wilderness lands to human.
Rwanda has three national parks which include Nyungwe national park, Akagera national park and Volcanoes national park. Nyungwe forest is one of Africa's most pristine rainforests with over 200 tree species. It also has a number of primates like the chimpanzees, collobus monkeys, arboreal monkeys, baboons, velvet monkeys plus many more.
The Akagera national park has a savanna ecosystem in which acacia dominates the flora. The park has typical savanna animals such as giraffes, elephants, warthogs and various species of antelopes. Recently lions and black Rhinos were introduced to Akagera making it to the list with the big five animals.
Volcanoes national park is the most popular protected area and the focus of most visits to Rwanda. It is home to approximately one third of the remaining worldwide mountain gorilla population.  Rwanda has also forest reserves and these include Gishwati Forest Reserve, Mukura Forest Reserve, Busaga Forest Reserve and Buhanga forest.
RWANDA GORILLAS – GORILLA TREKKING IN RWANDA
Gorilla trekking in Rwanda is a life changing opportunity, just standing close to the gentle creatures is overwhelming. There are currently about over 1000 mountain Gorillas left in the world and the biggest percentage of these live in Rwanda & Uganda. An adventure to see these gentle creatures in their natural habitat is a truly unique moment.
Gorillas make their homes in and among-st the bamboo-covered slopes of the Virunga Mountains in the Volcanoes National Park in northern Rwanda.
Visitors in Rwanda can trek to see the habituated mountain gorillas staying in groups / families. Accompanied by expert trackers and guides, you have an hour to see them, often crouching just a few feet away.
Hiking to see the gorillas in the volcanoes can last about 30 minutes to 4 hours depending on gorilla family you have been allocated to. The journey back can take just as long, but you are often carried along by the euphoria you feel at seeing the gorillas!
Expert guides give a pre-trek briefing on specific protocols and rules for visiting the gorillas that live within an altitude of 2500 and 4000m. Porters are available to help carry backpacks and cameras, as well as helping you with your footing along your hike which can be hard work, but well worth it.
RWANDA GEOGRAPHY
Rwanda is one of the world's most densely populated countries. The country is divided by great peaks of up to 3,000m (9,842ft) which run across the country from north to south. To feed the people, almost every available piece of land is under cultivation except for parts of the Akagera (along the border with Tanzania) and the higher slopes of the Volcanoes. Since most of the country is mountainous, this involves a good deal of terracing. The Virunga volcanoes, rising steeply from Lake Kivu in the west, slope down first to hilly central plateau and further eastwards to an area of marshy lakes around the upper reaches of the AKagera River, where the Akagera National Park is situated.
The country's scenery is much mountainous and the Karisimbi is regarded as the highest peak at 4,507 on the Virunga Volcanic ranges and the lowest point in Rwanda is the Ruzizi River, at 950 m (3,117 ft) above sea level. Lake Kivu is the country's largest main fresh water body. And Ruzizi river valley forms the western boundary with the Democratic Republic of the Congo (formerly Zaire) and constitute part of the Great Rift Valley. There also other small lakes and Rivers such as Ruhondo, Burera, Muhazi, Ihema, Mugesera and River Akagera. Rwanda is also located on the eastern edge of the Albertine Rift which is a western wing of the Great Rift Valley and all these places attract a number of travelers' whole over the world to Rwanda to explore more about the country.
CLIMATE
Even though Rwanda is located only two degrees south of the equator, Rwanda's high elevation makes the climate temperate. The average daily temperature is near Lake Kivu; at an altitude of 4,800 feet (1,463 m) is 73 °F (22.8 °C). The average day time temperature is 24°C with a possible maximum of 30°C. There are four noticeable seasons, the long dry season is from mid-May to September, and the long dry season is from mid-May to September, the short rains from October to mid-December to mid-march. Heavy downpours occur almost daily, alternating with sunny weather. Rainfall is generally heavier in the western and northwestern mountains than in the eastern savannas. The summit of Karisimbi (4507m), the highest of these volcanoes, is often covered with hail or snow.
RWANDA CULTURE & TRADITION
Rwanda is a country of mainly three groups of people these are the Hutu, Tutsi, and the Twa. The Hutu dominates other groups with over 84%, the Tutsi with 15% and the Twa 1%. The culture of Rwanda is varied. Unlike many countries in Africa, Rwanda has been a unified state since pre-colonial times, populated by the 'Banyarwanda' people who share a single language and cultural heritage.
Music and dance are an essential part of Rwandan ceremonies, celebration, social gatherings and storytelling. The most well-known traditional dance is the umushagiriro or cow dance performed by women. The dance of heroes is performed by men and the drumming also traditionally performed by men on drums known as ingoma. Music is transmitted orally with styles varying between the social groups. Rwanda's most known dance group is the National Ballet and this dance was acknowledged by President Habyarimana in 1974.
Drums are of great importance; the royal drummers enjoyed high status within the court of the King – Mwami Drummers and the dance is usually played between seven and nine in number. Although the country has a growing popular music industry with very many musicians most of them are influenced by East African, Congolese, and American music. The most popular genre is hip hop, with a blend of rap, ragga, R&B and dance-pop.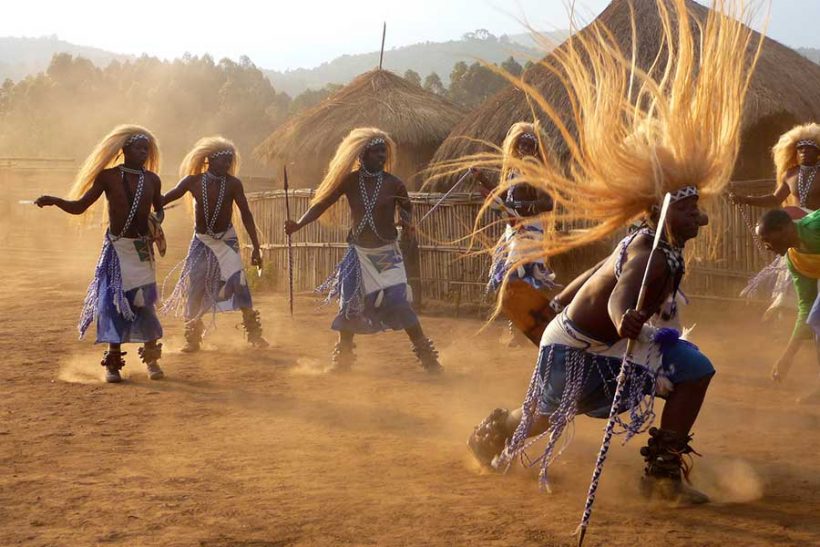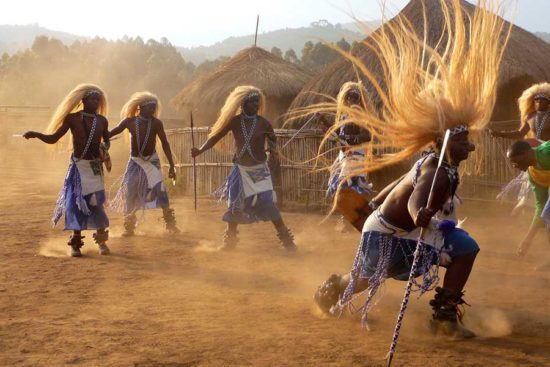 16 days
Discover the beauty of Uganda and Rwanda's finest attractions with this 16 days affordable Safari, which includes gorilla trekking, spotting Ishasha tree climbing lions and other amazing activities.