The Volcanoes National Park – "Parc National de Volcans" is located on the Virunga volcanoes. There are 8 ancient volcanoes shared by three countries Uganda, Rwanda & Democratic Republic of Congo.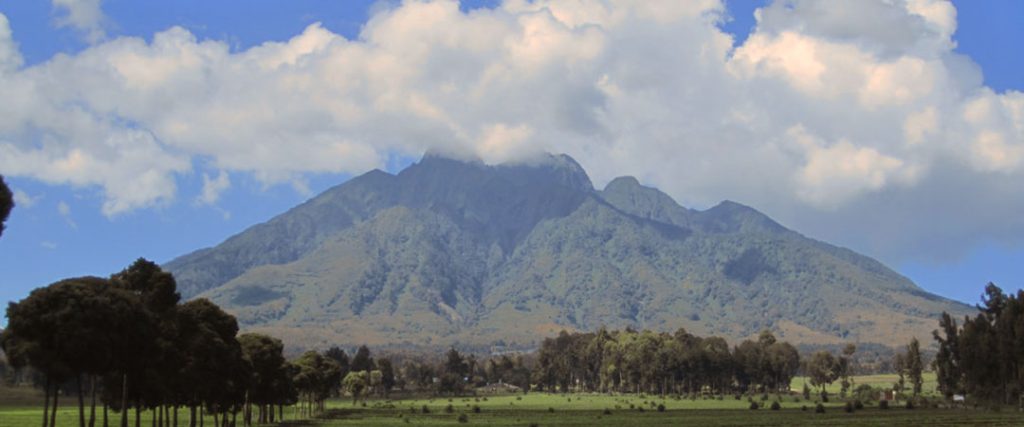 From Kigali, the capital city – it's a 2 hours' drive to volcanoes national park. There is a lot to explore within this park but the best highlight is visiting the mountain gorillas. The dramatic landscapes in this park also offer thrilling hiking adventures & tours to see the golden monkeys.
Many non-profit organizations have based their operations in Parc National de Volcans which is among Rwanda's conservation epicenters. A homage fee is paid by the visitors to the legendary scientist and gorilla advocate Dr. Dian Fossey. This will allow you hike to her tomb and also visit the Dian Fossey gorilla fund which has continued her legacy.
Close to the park, there is vibrant market or Musanze and one of the best places to learn more about everyday Rwandan culture. The Musanze caves are another attraction and visitors can go deep to explore the history of these caves.
Activities in Volcanoes National Park
Gorilla Trekking
It is truly a magical experience to go tracking the endangered mountain gorillas on the slopes of the Virunga volcanoes. Visitors will hike through the steepy slopes and rain-forests to get close to these gentle creatures. The journey starts early morning at 7:00am the Volcanoes park headquarters. It is advised to stay within or near the park to allow easy transfer from your lodge to the park offices. With a gorilla trekking permit, you will have access to a full day tracking these gentle giants. The Rwanda Gorilla permit can be booked for in advance from the Rwanda Tourism Offices and currently (2018) it costs US $ 1500. Gorilla trekking is overwhelming and an amazing experience and it should be on any traveler's bucket-list.
Golden Monkey Tracking
Visitors in volcanoes national park can now make their way through the thick bamboo forests to find the charming golden monkey.
Also available is the 'Dian Fossey Tomb Trail' – a beautiful yet challenging hike to 3,000 meters up the slopes of Mount Bisoke or a hike to the beautiful Ngezi Crater Lake at the top.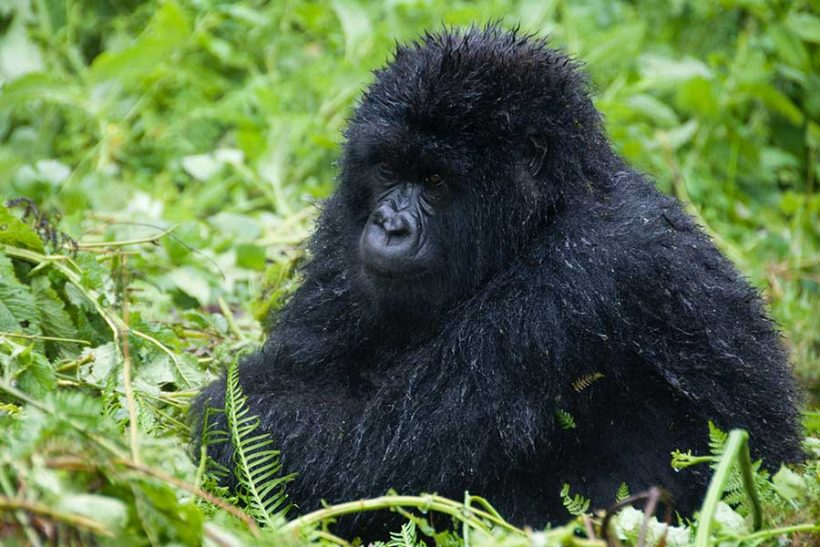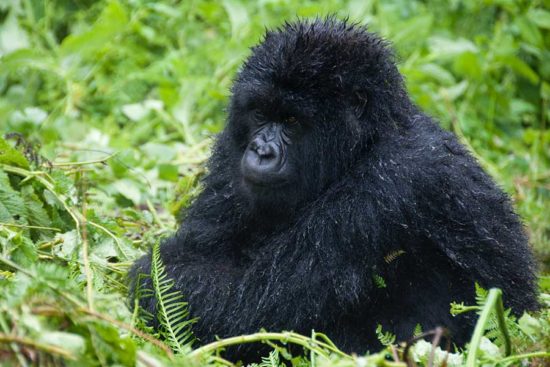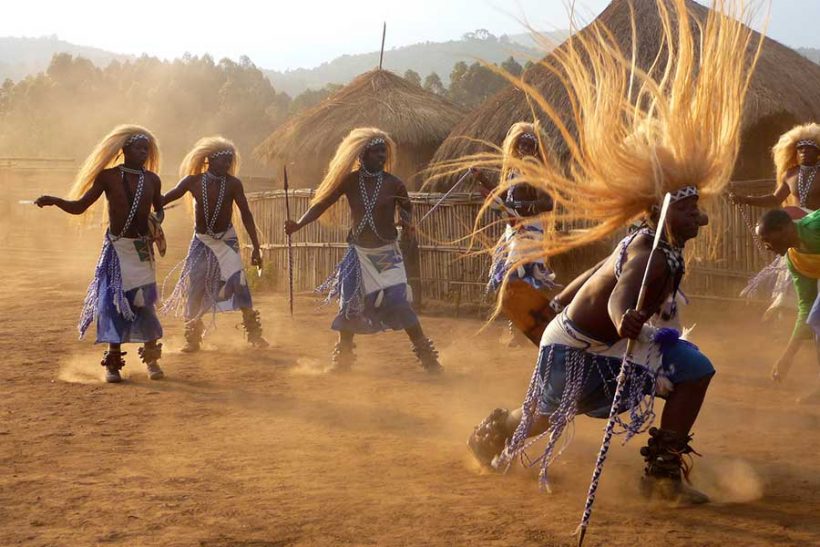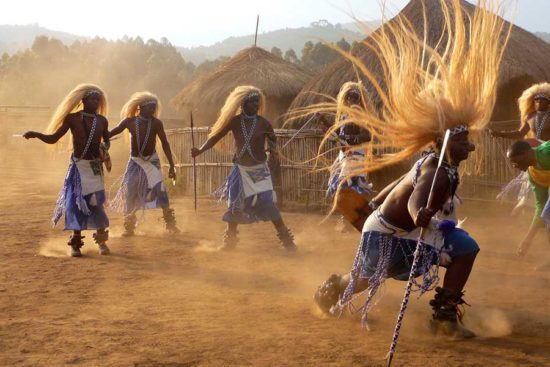 Other Attractions within Volcanoes National Park
Musanze Caves
The Musanze caves in Rwanda date back 65million years ago located within the volcanic region. The caves offer easy hiking 2 kilometers in distance and have brilliant views of cascading lights from the surface, unique rock formations, and a colony of bats.
Buhanga Eco Park
The Buhanga eco-park is a small but serene forest park with a lot of biological and cultural significance. It is also home to a number to bird and butterfly species and can be seen along the trails through the towering trees. This location is built on an ancient sacred site used for coronation rituals of Rwandan Kings.
Ibyiwacu Cultural Village
One of the finest displays or Rwanda's culture and traditional dance can be seen from the Ibyiwacu cultural village. It is located just outside volcanoes national park. Once here, expect to be greeted with thunderous drumming, joyful dancing and great hospitality. A lot of activities at Ibyiwacu are featured including those related to the rituals and way of life of ancient Rwandan Kingdoms. Some of the previous poachers have turned and decided to make a new livelihood at the memorable & interactive cultural village. Overnight lodging is also available at this place and visitors for all ages are welcome.
Tracking Permits costs per person:
Mountain Gorillas: US$ 1500

Dian Fossey Hike: US$ 75

Golden Monkey Tracking: US$ 100

Crater Lake Hike: US$ 75 Permits should be booked 3 to 6 months in advance, especially during Rwanda's high season of June – September.
A Map of Volcanoes National Park