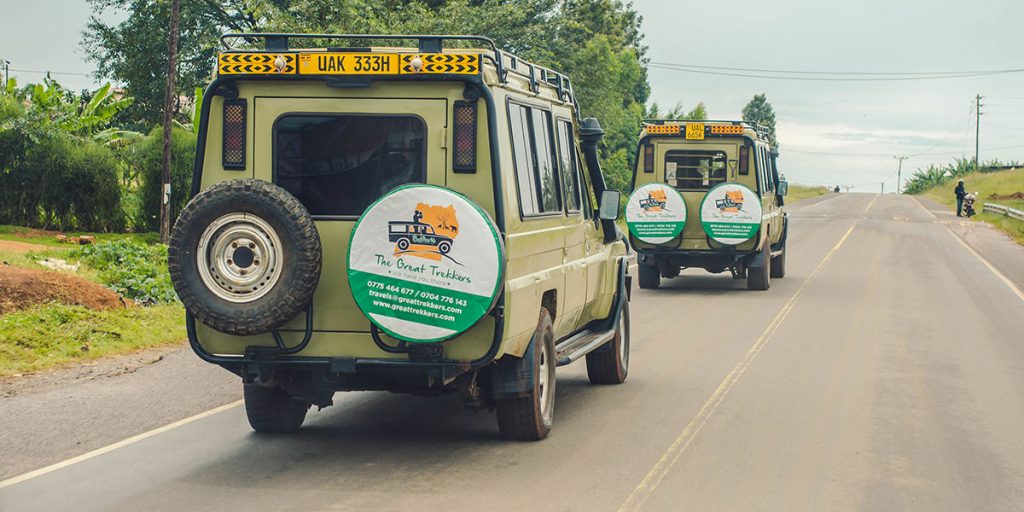 We Offer great and true safari experiences in Uganda and with expertise we put down safaris that cater for all categories of clients depending on budget, interests and age groups. We stand as the best travel agent when it comes to offering memorable safaris, car hire and hotel bookings among other services. We also provide timely and updated information about important travel destination needs and help in coordinating the field requirements, however some of our services are in the following categories.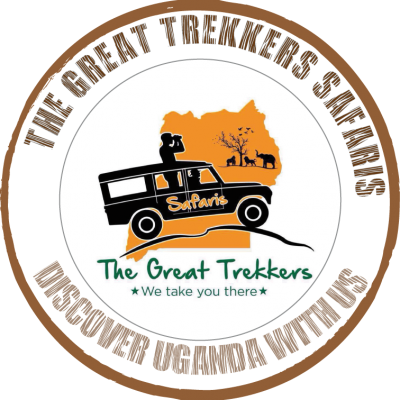 CULTURAL & ADVENTURE TOURS
Culture is by far the best demonstration of eco-tourism in Uganda. Uganda is home to four major ethnic groups; Bantu, Nilotics and Central Sudanic with over 40 major tribes speaking about 40 languages/dialects. The tribes have divergent cultural practices, beliefs and food. Every tribe has unique foods or at least a unique way of preparing a kind of food and some of these tribes have kingdoms. It also consists of Historical relics including the Kasubi tombs (burial grounds of ancient Baganda kings), the Uganda Martyrs Shrine (a much more modern religious shrine), on a cultural tour one will have an amazing experience of Uganda
DAY TRIPS & LONG SAFARIS
Relax on the shores of lake Victoria the world's second largest fresh water lake and its various islands that is Ssesse and Bulago island, walks enjoy walks on the beach, boat rides, lazy bird walks, some water sports on its edge for beach tourism in Entebbe. Presenting more beautiful scenery at Lake Bunyonyi the deepest lake in the Pearl of Africa enjoy the peace, beauty and tranquility at the source of the Nile in Jinja, and visit the Mahatma Gandhi Shrine, the universal apostle of peace and non-violence; his ashes were immersed in the river Nile in 1948, as he requested. Enjoy launch cruises on the Kazinga Channel in Queen Elizabeth National Park, bird watching and Giraffes at lake Mburo, tree climbing lions in the Ishasha plains and the great rift valley, Kyambura gorge, Katwe salt mining and kilembe copper mines, forest reserves, nyore hillside retreat center and cultural sites such as Igongo. You can also opt for thrilling experiences like Gorilla Trekking in Bwindi or chimpanzee tracking in Kibale. Our tours also allow you to step out and mingle with the local Ugandans either shopping, or on a night outing in Kampala or Mbarara.
STUDY TRIPS
We also take part in ensuring your children have the most memorable childhood days, learn how the various lakes were formed, visit historical sites, mines, industrial areas, and many of the countries attractive features.  We offer exciting explorations of a specific subject or theme. Exhibition programs are also designed to meet curriculum standards in the language arts, literacy, sciences, social studies, and visual arts. A professional educator is also provided to educator will lead your students through our galleries and engage them in a lively discussion. Programs are designed to allow students to experience learning in hands-on and interactive activities.
AIRPORT PICKUPS AND DROP OFFS
When in Uganda, you should avoid stressing yourself with public transportation. Get convenient and Reliable Airport transfer to and from Entebbe International Air transport. You need to ensure the following when booking your airport transfer. You confirm with us the number of people in your team and the number of   bags owned by each member. You need to confirm the flight arrival and have it well communicated to us.
HOTEL BOOKINGS AND RESERVATIONS
To discover a hidden game of luxury in and among-st the surroundings. Different types of accommodation are available, ranging from comfortable forest cottages, Eco-friendly cabins and a Sky Tree House to a safari tented camp, all privately secluded in the forest and for a budget safari accommodation. Spacious en-suite rooms and affordable dormitory rooms with shared facilities, this safari camp meets the needs of budget-conscious travelers who are looking for a memorable wildlife safari.
Some of the hotels & Safari lodges we use Include;
Mihingo safari lodge

Rwakobo rock

Igongo Cultural center

Kimbla Mantana and Acardia cottages in Lake Mburo national park

Mweya safari lodge

Twin lakes safari lodge

Park View Safari lodge in Queen Elizabeth national park,

Bwindi forest camp

Clouds mountain gorilla lodge in Bwindi impenetrable forest,

Kibale forest camp and Primate lodge in Kibale,

Paraa safari lodge

Chobe safari lodge

Budongo Eco lodge

Shoebill campsite in Murchison falls national park,

Bunyonyi overland resort

Bird Nest resort at Lake Bunyonyi in Kabale