Tarangire National Park is Tanzania's sixth largest safari park located in the Manyara region with many herds of elephants, zebras, buffalos, impalas, gazelles, eland and the migratory wildebeest.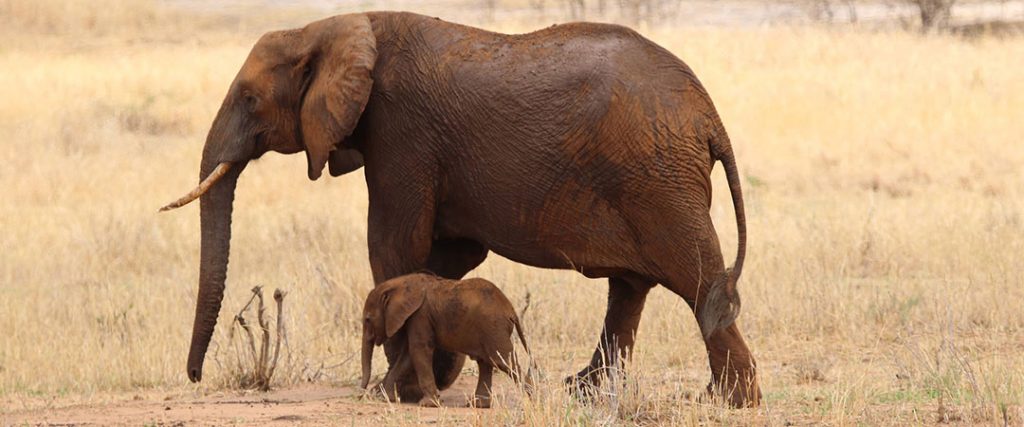 Tarangire National Park has one of the greatest wildlife concentrations outside the Serengeti ecosystem and covers about 2,600 sq. km. Predators are normally found in this region and also the place where dry-country antelopes like the stately fringe-eared oryx and peculiar long-necked gerenuk are regularly seen.
The seasonal visitors scatter over the park during the rainy season and exhaust the green plains and the rivers. It is easier to see big herds of up to 300 elephants in the Tarangire national park. Birds are also found in the swamps, and a total of 550 species can be spotted – making it a favorite birding spot for most birdwatchers.
Other species seen on drier ground include Kori bustard, the heaviest flying bird; the stocking thighed ostrich, the world's largest bird, and small parties of ground hornbills blustering like turkeys. More ardent bird-lovers might keep an eye open for screeching flocks of the dazzlingly colorful yellow-collared lovebird and the somewhat drabber rufous-tailed weaver and ashy starling – all endemic to the dry savannah of north-central Tanzania.
Disused termite mounds are often frequented by colonies of the endearing dwarf mongoose, and pairs of red-and yellow barbet, which draw attention to themselves by their loud, clockwork-like duetting. Tarangire's pythons climb trees, so do the lions and leopards, lounging in the branches where the fruit of the sausage tree disguises the twitch of a tail.
Activities in Tarangire National Park
Wildlife Viewing
Tarangire national park is the best place to see the African elephants in their natural setting. You will find the greatest concentration of elephants anywhere, very impressive, majestic animals. You can also get a chance to spot the young elephants learning how to draw water from a dry seasonal river. Tarangire is an excellent gateway national park located just few kilometers from Arusha City. Visitors can also get the chance to see mini migration from the wildebeests and zebras.
Guided Walking Safaris
Day trips are available to tour the Maasai and Barabaig villages in Tarangire national park. Discovering more exciting things in their Culture & tradition is one of the best ways to enjoy your African Safari. Visitors might as well tour the hundreds of ancient rock paintings in the vicinity of Kolo on the Dodoma Road.
Best time to visit: Year round but dry season (June – September) for sheer numbers of animals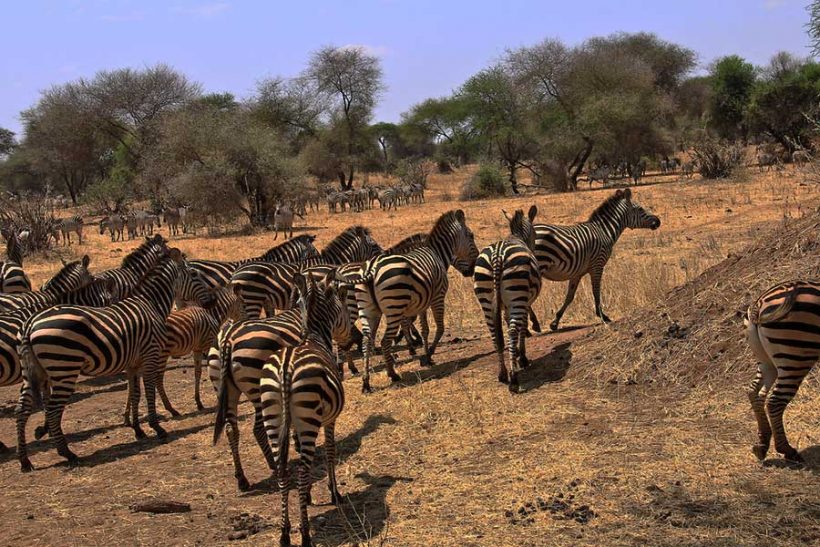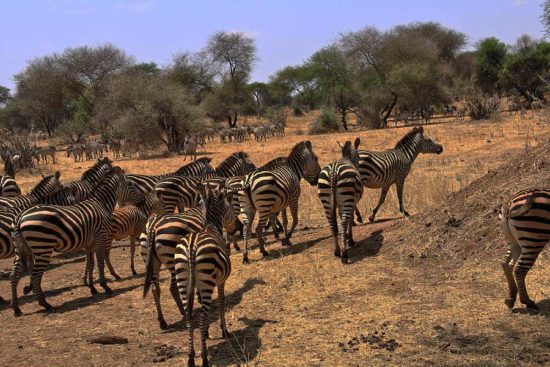 How to access Tarangire National Park
Easy drive from Arusha or Lake Manyara following a surfaced road to within 7km (four miles) of the main entrance gate; can continue on to Ngorongoro Crater and the Serengeti. Charter flights are also available from Arusha and the Serengeti region.
Map of Tarangire National Park