Known as Uganda's second largest and most popular destination, Queen Elizabeth national park is truly a Medley of Wonders set in the low-lying rift valley in the western part of the country.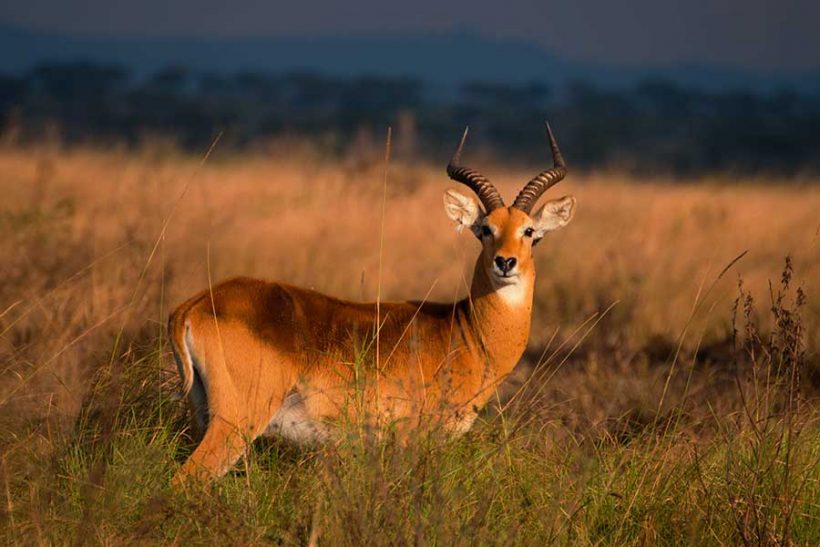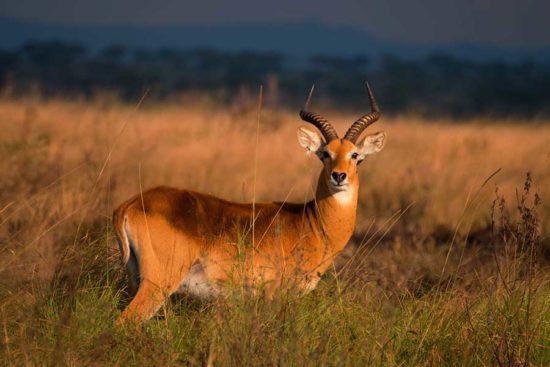 It was protected as a wildlife reserve in the early 1920's, crossed by the equator and close to the Rwenzori Mountains. This park is the ideal destination for Wildlife due to its diverse ecosystems which include sprawling savannah, tropical rain-forests, volcanic calderas and fertile wetlands. QENP is one of the busiest safari destinations in Uganda currently making it convenient for a stop-over while transferring to Bwindi.
The famous 40Km Kazinga channel which connects Lake Edward and Lake George is full a various kinds of habitats like birds, mammals, reptiles and more. While the southern part of this park is filled with Wildlife including buffaloes, elephants, leopards and the legendary tree climbing lions which can be spotted on game drives.
Queen Elizabeth national park also has an amazing cultural history and currently has many opportunities for visitors to come and learn more about traditional dance, music, storytelling and more.
Attractions in Queen Elizabeth national park
Kazinga Channel
One of the best ways to enjoy your safari in this park is taking a boat cruise on the Kazinga Channel to view some of the amazing wildlife like Hippos, crocodiles, elephants & buffalos on the river banks + rare bird species. The Kazinga is a 40km channel that connects Lake George to Lake Edward and is QENP's main focus.
Mweya Peninsula
This is Queen's focal point with plenty of birdlife and animals. Its elevated position gives anyone the best views of the Kazinga channel plus the surrounding areas.
Kasenyi Plains
The kasenyi plains provide a vast savannah landscape perfect for an African safari experience. Visitors through the park on their game drives will have enough opportunities to see & take photos of huge herds of buffaloes, elephants, kobs, warthogs and a lot more wildlife.
Katwe
The katwe-kabatoro community is a famous look-out point in Uganda and this is where traditional salt mining was practiced since the 16th century. Currently the salt mined from Katwe has been able to provide for the communities surrounding QENP and allover Uganda.
Maramagambo forest
The rainforest is full of primates including the chimpanzees, baboons and several monkey species,  primate tracking tours can be arranged. Birds are also seen in the maramagambo forest including the rare forest flycatcher, white naped pigeon and the Rwenzori turaco.
Kyambura gorge
This is where you will find the 'primates' in plenty and a common known place for chimp tracking in Uganda. The gorge has a scenic view with a forest covering the river that flows through. Other animals like Hippos can be seen and plenty of rare bird species.
Kyambura wildlife reserve
The wildlife reserve has beautiful crater lakes located east of the Kyambura gorge with many excellent opportunities to see water birds including the greater or lesser flamingos & the great Egret.
Ishasha sector
With a few visitors to the southern part of Queen Elizabeth national park, those who venture this far are rewarded with sightings of the legendary tree climbing lions lounging around the branches. At Ishasha, visitors can also get to see large herds of buffalos, topi and the Elephants. Baboons are also spotted along the way and Leopards too most especially during even hours.
Activities in Queen Elizabeth National Park
Birding /Bird watching
Queen is classified as an IBA – important birding area by Birding international with over 600 bird species and the rarest species. This is the greatest of any East African national park, and a phenomenal number for such a small area. The park's confluence of savanna and forest, linking to the expansive forests of the DR Congo allow visitors to spot East as well as Central African species.
Primate Tracking
The Kyambura Gorge tracking experience is more than discovering chimpanzees in their natural environment. It teaches visitors about the ecosystems of Kyambura Gorge's atmospheric "underground" rainforest, including vegetation types; bird identification and behavior; and chimp and monkey ecology. Other primates seen include the black and white collobus monkeys, and red tailed monkeys.
Game Drives
You are guaranteed with buffalo, antelopes, baboons, warthogs and elephant sightings on the tracks through Kasenyi and north Kazinga plains and Ishasha sector. With an experienced guide, an early morning game drive at dusk is the most successful way to track down a pride of lions, and maybe even the odd leopard.
Hiking / Nature Walks
Nature treks are one of the more active ways to explore the landscapes and wildlife of Queen Elizabeth. Locations include the shady Maramagambo forest; Mweya Peninsula with its scenic views; and Ishasha River, where you may spot a variety of forest and savanna species as well as having a unique opportunity to get extremely close to hippos – on foot!
Launch Trips
The Kazinga Channel is an oasis for many of the fascinating species that inhabit the park, and taking a boat tour along it gives visitors the chance to cruise just meters from hundreds of enormous hippos and buffalos while elephants linger on the shoreline.
Cultural Heritage & nature Trails
See the energetic dances of the Kikorongo Equator Cultural Performers; workers harvesting salt on Katwe Salt Lake; a traditional Banyaraguru hut; or an agricultural village – all guided by those who know them best – local community members.
Wildlife Research Tours
For visitors who yearn to get up close to wild African fauna, a research trip is a rewarding adventure. This new and unique experience allows visitors to actively participate in monitoring some of the exotic birds and mammals that fill the park, using locator devices and learn habituation calls, as well as monitoring weather, surroundings and behavior.
Getting to Queen Elizabeth National Park
Queen Elizabeth National Park can be accessed most easily from Kampala. The tarmac road from Kampala via Mbarara town and Bushenyi leads to the center of the park, passing just 22 km from Mweya Peninsula, the main tourism hub. Approaching the park from the south via Mbarara covers a distance of 420km while the north through Fort Portal covers a total of 410 km.
En-route to the park, visitors have the opportunity to enjoy short detours to Lake Mburo National Park, Rwenzori Mountains and Kibale National Park, renowned for its chimpanzee tracking. The park can also be accessed from the south from Bwindi Impenetrable National Park.
If planning to get to QENP by air, Charter flights can be arranged to existing airstrips of Kasese, Mweya and Ishasha from the Entebbe International Airport. Visitors can arrange through a travel agent to book a flight in advance.
A Map of Queen Elizabeth national park