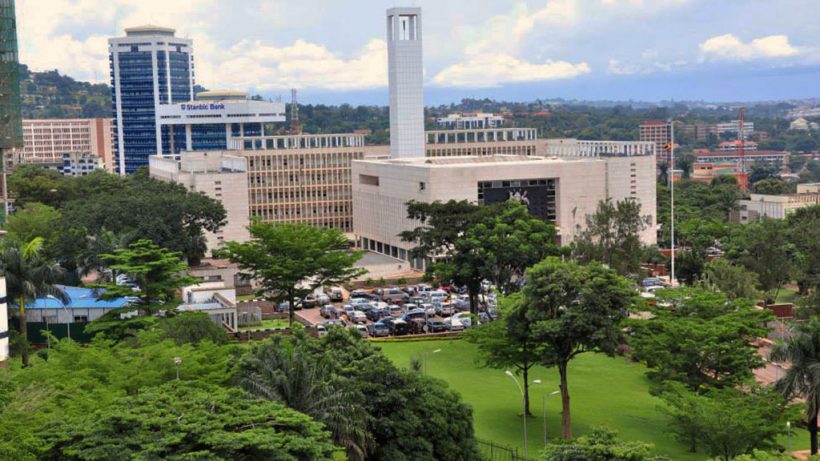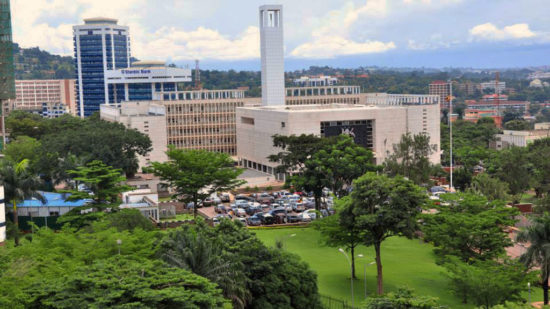 Getting around Kampala, Uganda's capital
Kampala is a city that was originally built on 7 hills but currently spread over various hills. It is a town filled with office buildings, hotels, shopping malls, churches and many other modern amenities.
The people here do speak different languages but the common ones being English and Luganda (from the baganda tribe) However you will find other people speaking in Runyakole, Lusoga, Rutoro, Swahili and many other languages. Kampala currently has a total population of over 1.5million people making it one of the busiest and congested towns in Eastern Africa.
One might say, the city is chaotic due to the heavy traffic Jam on most of the roads, but this is what makes it Kampala. Getting around can be quite tricky if using a special taxi cab or Matatu (taxi) and that's why Boda bodas are common. A boda ride is one of the easiest ways to maneuver around Kampala if you are running out of time. It is also advised to carry your own helmet or get a rider with a helmet as a safety precaution.
Moving in Kampala in the taxi is another experience of its own as you get to the outskirts and suburbs. It is also recommended to move with someone if planning to move in a Taxi. If planning to visit a place you've never been to, try ordering for a cab that will use Google maps for directions. For adventure lovers planning to enjoy gorilla safaris and wildlife tours, this is the starting point.
Where to Stay
Kampala's accommodation facilities have changed over the years, from backpackers to luxurious 5 star hotels. The budget travelers are also catered for and you can find a room of your budget in any of the nice hotels around the city center. You can also plan to stay in the outskirts like Munyonyo or Mukono. Most of the hotels in Kampala do have Gym & spa, swimming pools, laundry and wireless network services.
Local food, drink and restaurants
One of the fascinating and amazing foods to try while in Kampala is the famous Rolex. It is a combination of chappatis and fried eggs with tomatoes and cabbage. Can be ordered for in any of the restaurants or from the roadside stalls. There is plenty of choice for travelers, you can have a French dish, Asian, Indian or the Local Ugandan food. Most of the local foods served in Kampala restaurants include Matooke, Eshabwe, Karo, Chicken luwombo, fish, ground nuts, beef etc. The drinks also come in variety as well, from Wines, spirits, soft drinks and coffee.
Shopping
There are a number of shopping malls within Kampala e.g Forest mall, Game Lugogo mall, Metroplex, Acacia mall, Garden city and many others. Here you will find bookshops, pharmacies, restaurants, supermarkets, banks and other offices. Kampala also has the local markets where you will find vendors selling a number of items like local foods, traditional crafts etc. Local markets include Nakasero market, Nakawa Market, Wandegeya market etc. You will also find street vendors selling quite a number of items especially in downtown Kampala.
Common Places in Kampala you should Visit
Uganda Martyrs Shrine in Namugongo
This Uganda Martyrs Shrine is a Catholic church dedicated to the Martyrs of Uganda who shed their blood because of the Christian faith. Hundreds of thousands of people have visited the shrine including the Pope when he recently visited during the Uganda Martyrs day on 3rd June. The Martyrs Shrine is well known for its beautiful and unique interior and exterior, including its shape and architectural plan. The Uganda Martyrs shrine is located 15 km east of Kampala off Jinja Road in Namugongo.
Kasubi Tombs
The Kasubi tombs are an active religious place in the Buganda kingdom. It also acts as the burial ground for the previous four Kabakas of Buganda, making it very important for the royal family. Once here you get to learn the history of Buganda including learning how to make bark cloth. One of the stunning things for visitors to see is the grass thatched roof on the tombs which extends all the way down to the ground. The tombs are located on Kasubi Hill, 5km from Kampala city center, along the Kampala – Hoima road.
Other places to visit include; Rubaga Cathedral, Independence Monument, Uganda Museum, Bahai Temple, Namirembe Cathedral, Mengo Palace and the Uganda national mosque.