Looking for a vacation or a safari that fits your plans? Here are some of our best holiday ideas…
Best Christmas Holiday Deals
9 Days

With this Gorilla and Wildlife Adventure Safari, you have an opportunity to visit Uganda, with amazing attractions ranging from nature, culture and wildlife.

6days

This amazing 6 days Discover Kenya Safari takes you to Explore the Kenya's destinations including Lake Naivasha, Lake Nakuru, Aberdare National park before ending up at Masai Mara game reserve.

3 Days

This is a 3 days adventure to Murchison falls national park, Uganda's oldest and biggest safari destination. You get to encounter a number of wildlife species, birds and primates.
Popular Tours
The untold story about Africa includes the stunning lushness of the national parks, spectacular landscapes, amazing culture plus so much more. Get ready to experience your lifetime safari with some of our most popular holidays.
5 Days

Kidepo National park, "home of the big five". Kidepo Valley National Park ranks among Africa's finest wilderness and the park hosts over 77 mammal species as well as around 475

3 Days

An amazing 3 days safari in Lake Mburo,  Uganda's smallest Savannah park with abundant wildlife such as Zebra, eland, impala, buffalo, hippo and home to a number of bird species

16 days

Discover the beauty of Uganda and Rwanda's finest attractions with this 16 days affordable Safari, which includes gorilla trekking, spotting Ishasha tree climbing lions and other amazing activities.
Gorilla Safari Holidays
Gorilla Trekking is one of the world's premier tourist activities every traveler needs to experience. It is such an overwhelming activity – the experience of being so close to the gentle giants, worth full of lifetime memories.
6 Days

An amazing 6 days Luxury Gorilla Trekking safari in Uganda to the home of the most number of endangered mountain gorillas remaining in the entire world.

4 Days

This 4 day affordable Gorilla Safari highlights Bwindi Impenetrable forest as one of the best destinations in Uganda for an exceptional encounter with the endangered Mountain Gorillas.

9 days 8 Nights

Experience an abundance of wildlife and cultural experiences on this Chimpanzee habituation & gorilla Safari. You will definitely get close to nature & culture while in the Pearl of Africa.
What to expect during Gorilla Trekking ?
Whichever gorilla family you visit, you may have to walk a long distance in steep, muddy conditions, possibly with rain overhead, before you encounter any gorillas
Gorilla Travel Guide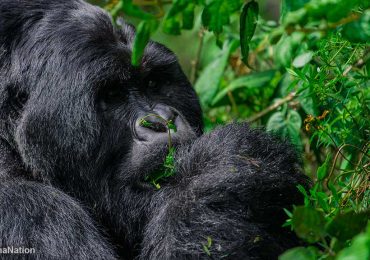 It is important to get valuable information before visiting Uganda & Rwanda for gorilla trekking.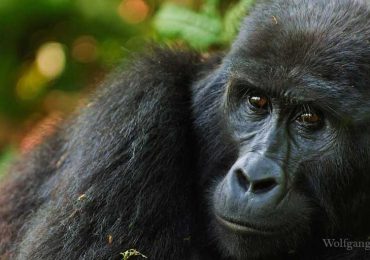 The 2018 Mountain gorilla population currently is at over 1000 individuals – the highest ever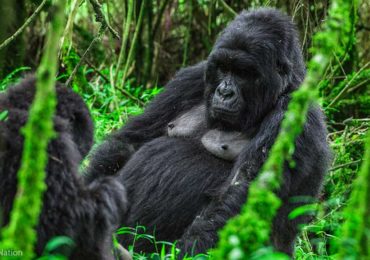 Planning for a gorilla tour in Uganda or Rwanda shouldn't be hectic if you have
Holidays for first time Visitors
For first time visitors, there is a bigger opportunity to visit the national parks to see wildlife, birds and primates. Uganda and Rwanda are home to the famous Mountain Gorillas which are also considered endangered species. You will also find human's closest living relatives – the chimpanzees in Kibale forest national park, Nyungwe forest in Rwanda, Gombe national park in Kenya and more places.  For bird lovers, Uganda is home to over 1000 bird species seen in different parts of the country.
12 Days

Enjoy watching millions of animals in the annual Great Wildebeest Migration in Tanzania's oldest and most popular national parks with this 12 days Wildebeest Migration Safari that starts from Ngorongoro.

3 Days

The 3 days Queen Elizabeth Wildlife Safari takes you to Uganda's most popular destination adjacent to the Rwenzori Mountains. Get ready to see Africa's best wildlife, primates & bird species.

12 Days

Travel to one of the most beautiful and remote national Parks in Uganda, Kidepo Valley passing through the spectacular Murchison Falls park and hiking at the Sipi Falls in Mount Elgon