Over half of the mountain gorilla population of lives Uganda. According to the November 2012 census results released by the Uganda Minister of Tourism Wildlife and Antiquities, Mountain Gorilla population is on the increase. There is a minimum of 400 gorillas from the 302 of 2006 in Bwindi Impenetrable National Park alone and about over 80 in Mgahiga Gorilla National Park making 480 mountain gorillas in Uganda and a world total of 880 divided between the 3 African countries i.e. Uganda, Rwanda and Democratic Republic of Congo.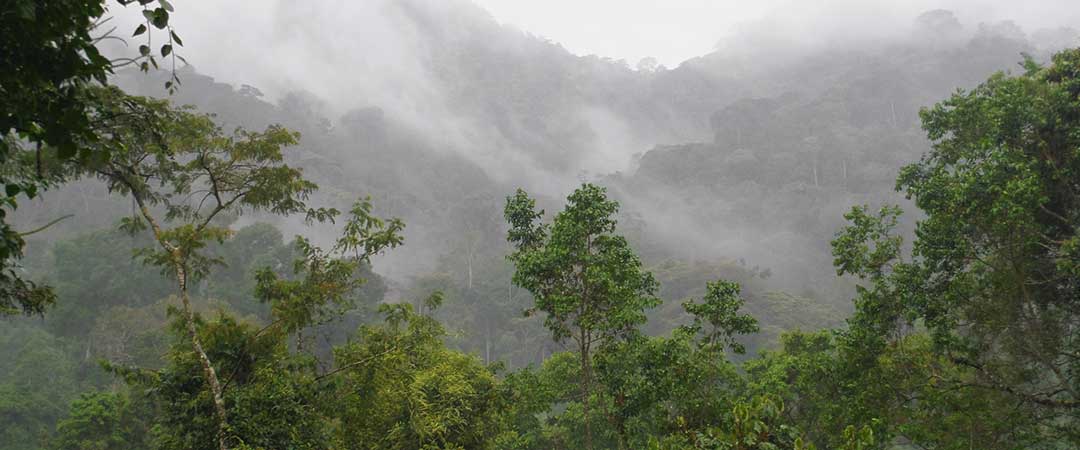 Apparently (2014), there is a total of 36 gorilla families in Bwindi Impenetrable National Park, however, only 11 of these are habituated and can be accessed by visitors. The other migratory group in Mgahinga Gorilla Park frequently moves between Uganda and the DRC and very unpredictable. Gorilla habituation is a process that takes 2 years. During this time gorillas get used human beings – they remain doing their routine activities in the wilderness even when human beings are present. According to the UWA conservation rules, only 8 adult visitors can be allowed to track each of the habituated gorilla group each day. That avails 88 gorilla tracking permits each day along with 8 for Mgahiga family.
Gorillas move to new places every day and never stay in one place twice. There is nothing like closest or furthest gorilla family, trek terrain may be different but the time taken is unpredictable. A 2 or 3 hour trek today could be tomorrow's 6 or 7 hours. Booking your preferred gorilla family is possible but has to be done through your preferred tour agency/operator ahead of time.
Below is a list of the 12 mountain gorilla families for trackers along with their respective Bwindi Impenetrable National Park locations in Uganda.
Mubare Gorilla Family
Family size: 9 members including 1 silverback
Location: Buhoma
Mubare is the oldest habituated gorilla group in Uganda. It was found in the Mubare hills, deep in Bwindi forest, and was fully habituated in 1998. The group started with 12 family members, led by the dominant silverback "Ruhondeza". In a few years the group grew to 18 individuals. Unfortunately, due to fights with other wild gorilla groups, it lost several members including the one Ruhondeza who used to take care of everyone else in the party. The group remained 5 members for several years until March 2013 when 4 other members including a new dominant silverback joined and its now an interesting group to visit. Due to its convenient location with the Queen Elizabeth Park and with limited tracking hike, Mubare gorilla permits are now priority for many tour operators and tourist.
Habinyanja Gorilla Family
Family size: 18 members including 2 silverbacks
Location: Buhoma
The Habinyanja group was first visited by tourists in 1999. The name comes from a local word "Nyanja" which means 'body of water'. It refers to the swamp in Bwindi Impenetrable Forest where the group was first sighted. Habinyanja is a fascinating family with a lot of drama and commotion. This is caused by the power struggles between the dominant silverbacks and fights for the family leadership.
It's not strange for such large families to split. The split forms a new gorilla family and sometimes can be joined by members rejected by other families or other solitary gorillas and even when they do, gorillas retain the brotherhood and don't fight against former family members if they meet. Visitors tracking this family need about 3 – 8 hours and its makes sense if they stay at a lodge in the Buhoma area of Bwindi. The adult females are led by the shrewd alpha female called Kisho.
Rushegura Gorilla Family
Family size: 19 members including 1 silverback
Location: Buhoma
The Rushegura gorilla family was brought together in 2002, after one of the silverbacks from the Habinyanja group decided to break away. They started with 12 individuals including 5 females. This "Habinyanya 2 group" quickly received a new name that derives from "Ebishegura" – a tree species that was abundant in the home area of the new family. The Rushegura group is a calm family. In the past they used to cross the border and venture in the neighboring DRC every now and then but returned and have always been in Bwindi Impenetrable Forest. They are usually not far from Buhoma village and sometimes even wander through the gardens.
Bitukura Gorilla Family
Family size: 14 members including 4 silverbacks
Location: Ruhija area
The Bitukura group was named after a river where the family members were first sighted. The habituation that started in July 2007 was a relatively easy process as the gorillas were already frequently encountered by the UWA rangers. Although the habituation process normally takes a minimum of two years, this group could already be visited by tourists within 15 months after the start. Bitukura is a peaceful family including 4 silverbacks and some playful juveniles. They share a close bond and often have "group meetings" or get-togethers.
Originally, the group was 24 members but due to disputes within the family, some gorillas simply chose to leave the group and were probably recruited other families. The group has a newborn that arrived in early 2013. To visit this family, it's advisable to stay in the Ruhija area of Bwindi Park but you can also stay in Buhoma though you have to leave very early to catch the pre-track orientation
Oruzogo Gorilla Family
Family size: 23 members including 1 silverback
Location: Ruhija Sector
The Oruzogo group one of the recent gorilla families opened for visitor access in Bwindi Impenetrable National Park. This family is situated between Ruhija area and is led by a dominant Silverback "Tibirikwata". It's the latest habituated gorilla family and was opened for tourism on 20th June 2011. This increased the great opportunity for more visitors to track the gorillas in Bwindi national park. It's one of the most popular families with tourists not just because of the size but the playful and energetic juveniles and toddlers in the group.
The only problem in the Ruhija area of Bwindi where the group is found is that there is just a few lodging options especially budget ones. Yet it's possible but not advisable for visitors to sleep in Buhoma area which is over an hour drive away then drive to Ruhija area for a pre-tracking orientation. – You have to be on the road 6:30 am latest.
Nkuringo Gorilla Family
Family size: 19 members including 2 silverbacks
Location: Nkuringo area
Nkuringo is a local word meaning "round hill" It's a word from the Rukiga language, referring to the hill where the group was first sighted Nkuringo group was launched in 2004 after the 2 year habituation process. One of the reasons for their habituation was their continued venture into the local communities' gardens feeding on bananas, sweet potatoes and other crops.
By opening up the group for visitors, the community could directly benefit from tourism and it formed a protection for the gorillas as well. The family was led by one Silverback Nkuringo who died in April 2008, leaving behind 2 Silverbacks Safari and Rafiki. Safari took over the leadership and same year in November, newborn twin baby gorillas Katungi and Muhozi arrived and expanded the family further. Unfortunately, Katungi died at the age of 1½ years due to illness
Tracking the Nkuringo Group takes a bit more energy and stamina. This is probably the toughest trek in Uganda. Yet there is not many complaining about being exhausted. A better word would be exhilarated after the experience of a lifetime. Nkuringo Family is a large group in the southern, scenic area of Nkuringo and not to be forgotten experience.
Nshongi Gorilla Family
Family size: 18 members
Location: Rushaga area of Bwindi National Park
Nshongi was the largest group ever habituated with about 36 gorilla members and was officially introduced in September 2009. It was named after the river Nshongi, where the gorilla family was first found. Although most gorilla families usually consisting of about 25 members have one or two Silverbacks, this was a strange one with 4 Silverbacks. Another remarkable fact is that the group is led by Nshongi, who is not even the oldest Silverback in the family and that the three silverbacks and seven blackbacks lived in harmony with each other and did not make an attempt for leadership.
In July 2010 however, the group split and remained 26 members with the other split forming the present Mishaya Gorilla Group. In 2013 the family further split and reduced to 18, with the new split forming the present Bweza Gorilla Group with 10 members. The Nsongi Gorilla Group is in a large forested area where you can also see other primates, birds and butterflies.
Mishaya Gorilla Family
Family size: 7 members including 1 Silverback
Location: Rushaga area of Bwindi National Park
In July 2010, Silverback Mishaya decided to leave the Nshongi Gorilla Group with some females and started his own family. He is a typical fighter and was able to gather more females from other non-habituated groups in the area, reaching a total group size of 12 gorillas, including three infants. Mishaya is the only adult in the group and is known for being a fighter who often starts interactions with other gorilla families.
By the end of 2013, the group was 7 gorillas but like we noticed earlier, gorilla families some time are joined by friends or even acquire more members in successful battles.
Kahungye Gorilla Family
Location: Rushaga area of Bwindi National Park
The size of this group is 13 members with 3 silverbacks which are the only ones named. The dominant Silverback is called Rumansi followed by the other two old male gorillas named Rwigi and Ruhamuka. The group was opened for visitors and gorilla tracking in 2011 but in less than a year the group split, creating the new Busingye Gorilla Family. Before the separation, the family consisted of 27 individuals including 3 silverbacks. Busingye is one of the newest groups in the park found in the Rushaga sector close to the Nshongi and Mishaya gorilla groups.
Bweza Gorilla Family
Family size: 7 members including 1 Silverback
Location: Rushaga area of Bwindi National Park
Bweza Gorilla Family is one of Nshongi Group that used to be the largest ever habituated in Bwindi Impenetrable National Park. However, due to the July 2010 Silverback Mishaya decision to leave the group and start his own family, he left with reasonable number of them including the Silverback Bweza. Towards the end of 2012, Bweza chose to be independent; he walked away with about 6 other members from the Mishaya Gorilla Group.
Early in 2013, there were speculations by the UWA park management that the Bweza split would return and re-bond with Mishaya but this never came to pass and was later introduced for tracking. Now in 2014, they can be tracked in Rushaga area of Bwindi Park. This is good news as the summer months approach which normally mean a scarcity of gorilla tracking permits.
Busingye Gorilla Family
Group size: 9 individuals including 1 silverback
Location: Rushaga area of Bwindi National Park
Busingye Gorilla Group is another splitter gorilla family having broken away from Kahungye Family back in June 2012. It was Silverback Busingye who decided to split and create his own family. Busingye is a local language word for 'peace' which is quite surprising since this ambitious Silverback is known for his legendary fights with other gorilla groups. He likes showing his power and whenever encountering a wild family he mercilessly grabs a female to add to his own family.
In January 2014, the group was 9 members including 3 infants, 2 adult female and other were youths or young teens. Since 2013, Busingye Group tracking permits are handled at the Bwindi local Uganda Wildlife Authority Office – Rushaga.