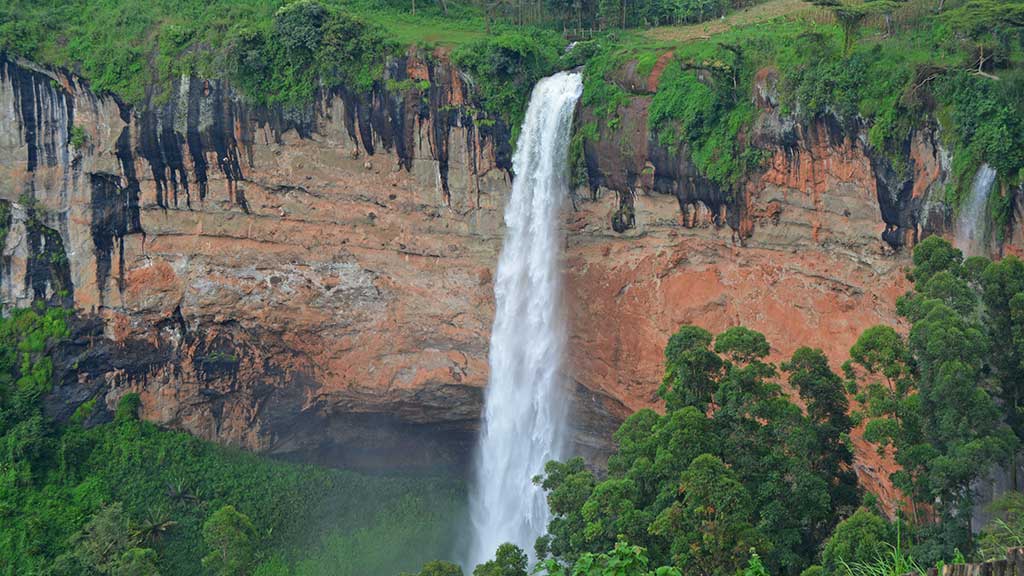 Hiking at the Sipi falls, What to Expect
The Sipi falls are located in Kapchorwa district, eastern Uganda about 277 km from Kampala. The falls are a series of waterfalls located in the foothills of Mount Elgon National park which borders Kenya. Once you are in the nearby Mbale district, you are able to see the Mount Elgon from a distance. The name 'Sipi' was got from 'Sep' which is a name of a common wild banana-like indigenous plant. This plant can be found along the banks of Sipi River and it's believed to be medicine for diseases like measles.  Other activities which can be done around Sipi falls include Abseiling and rock climbing.
The Waterfalls
Hiking is a popular activity within the Mount Elgon region with most travelers visiting Sipi falls. There are a number of routes hikers can take but Budadiri is the commonest. Hikers can continue onto the Sasa trail up-to the peak then again slope downwards to the first waterfalls and later they continue downwards to the second falls. Hiking up to the falls will give you a scenic view of Pian Upe wildlife reserve and Lake Kyoga from a distance. The highest waterfall among the 3 falls drops from an altitude of 110m and referred to as the main fall.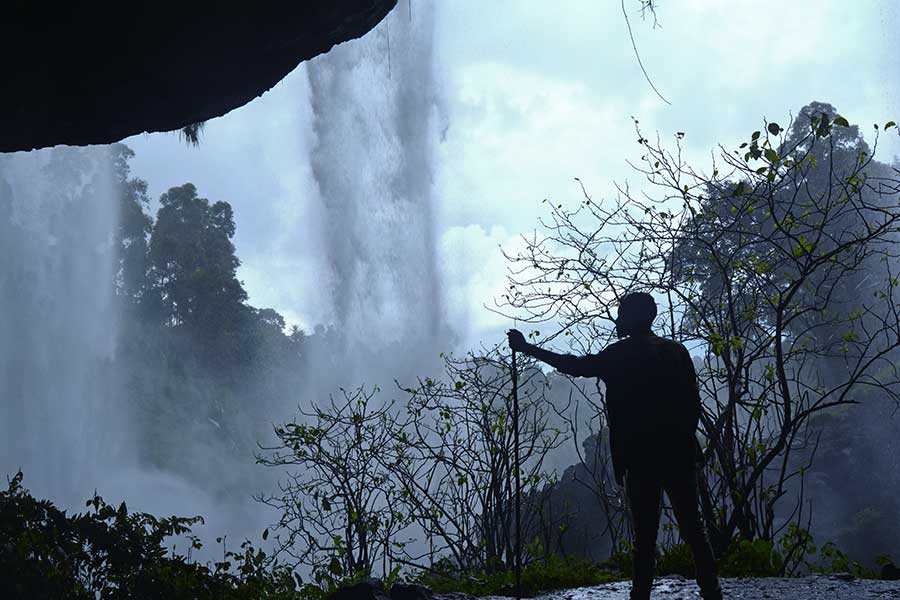 Muddy & Steep Paths, then the Weather
Hiking at the Sipi falls may take 3 to 4 hours with up and down movements which require anyone to be reasonably fit. Expect the paths to be muddy but good hiking shoes & walking sticks can come in handy. The weather is most of the times cold and rainy around this region so travelers need to be prepared with rain jackets all the time. If planning to carry gadgets like Cameras, bring a waterproof cover for them or leave them behind before hiking.
Friendly & Warm People
The Sabiny and Bagishu people living around this area are too friendly and will offer to take any tourist around the Sipi falls. Getting a tour guide from this area to go with while hiking is much recommended since they know much about the history of the falls. However it's advised not to offer the young kids with tips or money but rather offer to support them by contributing to the community.
Accommodation at Sipi falls
One of the community owned lodges which is auctioned every 5 years is the Sipi falls lodge. It's strategically located with a view of the third waterfall. This place has excellent photographic opportunities and travelers will not miss coming here to take pictures. There are also a number of other lodges located nearby which offer excellent accommodation facilities for tourists.