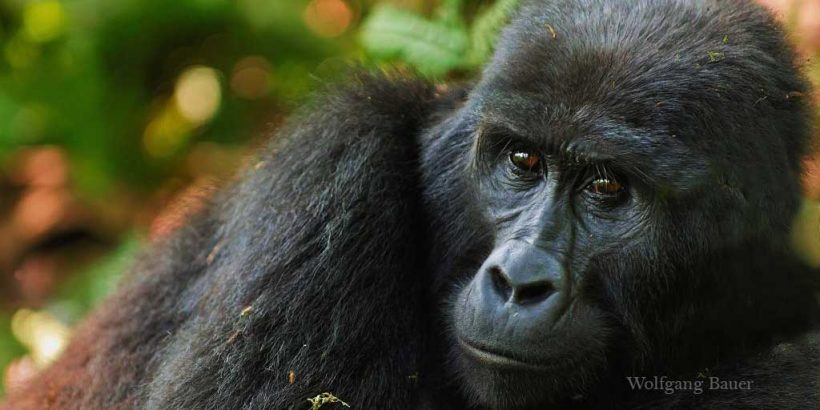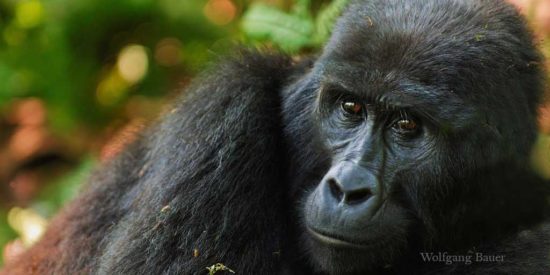 Mountain Gorilla Population Rises to Over 1000
The 2018 Mountain gorilla population currently is at over 1000 individuals – the highest ever recorded in these subspecies of gorillas. This changed the status of the gorillas from being critically endangered on the IUCN red list to endangered species.
Mountain gorillas have in the past years suffered threats including poaching, diseases and other factors which had seen its numbers go low. The new numbers recorded is an effort of conservation by the different organizations and local communities that live nearby the gorilla habitats. However this also gives hope to improve on the conservation since its status is still endangered. In 2018, Mountain gorillas were considered to be critically endangered and their numbers were about 680 individuals.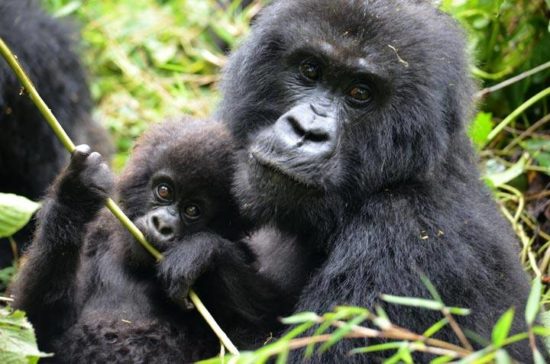 Most Gorillas that you will find in the zoo are from the lowlands of western Africa, the mountain gorillas are a subspecies called Gorilla beringei. These gentle giants can only be found in three countries ie. Uganda, Rwanda and Congo. They are found in 4 different parks i.e. Volcanoes Park Rwanda, Virunga National park – DRC, Bwindi forest & Mgahinga gorilla parks in Uganda. The parks are within 48 kilometers of each other. In Uganda and Rwanda the parks are easily accessed, in the Democratic Republic of Congo the political situation and security is unstable so it's currently not recommended.
For most tourists, mountain gorilla trekking ranks among one of the absolute highlights of a trip to Uganda. The experience with the mountain gorilla is overwhelming and gives lifetime memories to anyone on their gorilla safari. There is a 95% chance you will come across the gorillas while on your trekking safari either in Bwindi, Mgahinga or the Volcanoes in Rwanda.
According to Dr. Liz Williamson, she believes in limiting the number of tourists visiting the mountain gorilla and preventing any close contact with humans to ensure their future. Dr. Liz is part of the IUCN SSC primate specialist group which wants to promote and fully implement the IUCN guidelines for great ape tourism and disease prevention.
Poaching was one of the factors that led to the mountain gorilla be critically endangered and in the past years – there have been individuals who have contributed to stopping this activity. The Late Dr. Dian Fossey dedicated her life in the conservation of the mountain gorillas in Volcanoes national park – Rwanda. Up-to date her work has been internationally recognized and it has highly contributed to Rwanda's tourism.